Strategic Alliances and Partnerships
Strategic Alliances
AK Advisory Partners has formed a number of strategic alliances and partnerships with other firms that serve the financial services industry. The alliances are strictly referral relationships, while AK Advisory Partners has an equity interest in the partnerships. Advisory Partners and its alliance partners are completely independent of each other from a control and ownership perspective. While AK Advisory Partners has working relationships with these firms and in some cases referral fees may be involved, clients are encouraged to conduct their own due diligence on these firms before contracting with them. If AK Advisory Partners discusses any of these firms with its clients, full transparency about any referral fee arrangements will be provided. In addition, if clients would like a second recommendation, we will provide one if possible.
Short descriptions of each of our current strategic alliance partners follow; some of these alliance partners offer discounts to clients introduced to them through AK Advisory Partners. More alliance partners will be added as top quality firms are identified.
Please feel free to Contact us to discuss and of these arrangements. We would be happy to facilitate an introduction to any of our alliance partners. Feel free to contact them directly, but if you do, please mention that you heard about them through AK Advisory Partner.

Brounes & Associates is a Houston-based consulting firm that performs research, marketing, and education-oriented projects for financial services companies and other professionals. Many projects revolve around technical writing on economic, market-driven, and strategic planning topics and appear in the form of commentaries, newsletters, white papers, shareholder reports, articles, presentations, speeches, etc. The writings cover a variety of financial topics that are of interest to financial professionals, advisors, and their investment clients (both retail and institutional). The firm also performs educational projects and training sessions for advisors, admin staff, and investors.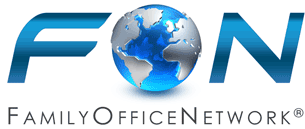 Family Office Network is a leading provider of web-based client portals for advisory firms giving them the ability to securely share any type of file, report, or document with clients and the clients' other advisors through a well-organized virtual vault. Tasking and other unique communication tools are included to help advisors more efficiently communicate, collaborate, and coordinate with clients and the clients' advisory team.

High Net Worth Insight is an online database that provides you with the most comprehensive insight and intelligence on high net worth individuals, foundations & endowments, plan sponsors, and retirement plans. We help asset/wealth managers, broker dealers, financial advisors, and other financial services professionals research new prospects and track and leverage their existing client base to generate referral opportunities. A subscription to High Net Worth Insight provides you with searchable data and insight on: 2,500,000+ high net worth individuals; 1,000,000+ retirement plans; and 125,000+ foundations & endowments.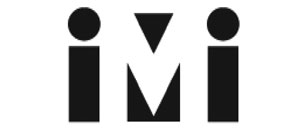 For more than 28 years, the Investment Management Institute (IMI) has hosted live forums and conferences to bring together money managers, consultants and institutional investors. IMI hosts as many as 30 events and meetings each year that provide opportunities to exchange management ideas and information that enhances the growth and stability of the pension and institutional investment industry. AK Advisory Partners and the IMI have a strategic partnership which provides consulting services to the money management industry. Please click here for more information.
www.investmentmanagementinstitute.com

MarketCounsel is the leading business and regulatory compliance consulting firm to the country's preeminent entrepreneurial investment advisors. Its comprehensive service offering delivers sound, yet business-savvy, regulatory compliance solutions. The firm pairs best-of-class compliance professionals with state-of-the-art technology to meet, anticipate, and exceed the exacting needs of its clients. From the startup of an investment advisor through its RIA Incubator program to the outsourced compliance department capabilities of the RIA Institute, MarketCounsel's service platform consistently delivers on the promise of extraordinary service and trusted counsel.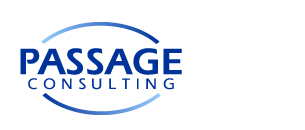 Passage Consulting is a boutique management consulting firm, based in Southern California, with the purpose of assisting leaders and their teams create and implement successful strategies to improve performance, manage change, and achieve greater results. We partner with our clients to identify key opportunities for improvement and work closely with them to design and implement improvement processes.
With years of experience, extensive knowledge and strong capabilities, Passage has developed effective techniques and approaches to assist leaders and organizations in identifying and taking the best route to success. Our specialties include:
Performance Strategies
Executive Coaching
Leadership and Management Effectiveness

TD AMERITRADE Institutional is a leading provider of comprehensive brokerage and custody services to over 4,000 independent Registered Investment Advisors. We deliver smart operational solutions, innovative technology, customized practice management and flexible investment solutions, all with one goal in mind—impeccable service. Learn more at www.tdainstitutional.com or 800-934-6124. TD AMERITRADE Institutional, Division of TD AMERITRADE, Inc., member FINRA/SIPC.
(AK Advisory Partners LLC is a member of TD Ameritrade Institutional's Affinity Services Program)
AK Advisory Partners has entered into a strategic partnership to offer services in combination with other industry-leading professionals. In essence, this partnership allow AK Advisory Partners to ease and facilitate joint solutions for clients' that save time and money while delivering top-notch services not available elsewhere.
ConsultP3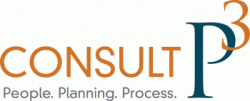 ConsultP3 is a collaboration of two leading consulting firms, Petey Parker & Associates and AK Advisory Partners LLC. Regardless of your industry, we provide insight into the direction your business is headed by helping you define the reality presently existing in your company, coordinating that reality with your mission and providing hands-on guidance and solutions to achieve the results you desire.
At P3, we believe the keys to a thriving business are your:
People – Having the right people in the right position at the right time
Planning – Making sure that your strategic goals are in sync with your resources
Processes – Ensuring that you have the proper systems and tools in place
All 3 Ps must be operating at maximum efficiency for a company to successfully meet its strategic objectives. Additionally, people must be properly trained, corporate goals must be realistic and your processes must be designed to reach your productivity and profitability goals and expectations.
The first step is to meet and discuss your goals and expectations. We can then partner with you to conduct a strategic assessment, which will result in a solutions-based menu of options to help you meet your corporate goals through our P3 University. As training takes place, we can also assist you in putting the systems in place to easily monitor and measure the highest and best use of your people, planning and processes. As a result of our collaboration, your organization will be able to achieve a higher level of performance and productivity.
Please click here for more details on P3 Consulting and biographical information on its principals.