Company
AK Advisory Partners is committed to listening to our clients' needs and collaborating to help meet their stated objectives. Our credibility rests on open and honest communication at all times and on delivering the unparalleled service that our clients expect and deserve..
Andrew Klausner
Founder and Principal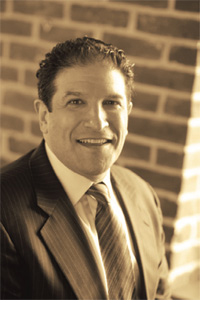 In his successful career and varied professional roles at preeminent small, midsize and large companies, Founder and Principal Andy Klausner has gained an in-depth knowledge of the banking, brokerage and investment management businesses. He has developed an adaptable mix of mentoring, problem-solving and communications skills and a strong network of industry contacts and resources. He also has a reputation for decisiveness, honesty and fairness.
Together, his reputation, skill set and business networks forge the foundation for his work at AK Advisory Partners.
Andy has worked in the financial services industry for more than 25 years. In that time, he has been affiliated with leading banks, brokerages and financial advisory firms across the United Sates. He founded AK Advisory Partners to help clients navigate today's challenging market landscape and regulatory environment by bringing efficiency and innovation to their business structures, offerings and practices.
Andy started his career at Townsend-Greenspan Inc., the firm founded by noted economist Alan Greenspan. There, and in subsequent early employment at Lehman Brothers, Andy honed his analytical skills on the research side of the business. As he evolved professionally, his focus changed to investment management consulting, where he concentrated in the areas of marketing, sales and client service at firms such as UBS and Salomon Smith Barney. Having forged a strong foundation of business experience and skills, Andy next took on more expansive roles including product development and management, department building and change management in a variety of industry settings, including Morgan Keegan and Janney Montgomery Scott on the brokerage side and CCO Investments on the banking side.
Andy holds a BA from the University of Michigan and an MBA from New York University. He speaks frequently at industry conferences, including the Investment Management Institute. He is a former member of IMCA's Advisory Council and he has held the Series 7, 9, 10, 24, 63 and 65 licenses.