AK Advisory Partners assists clients in addressing the challenges and uncertainties they face as they strive to take their businesses to the next level. We consult to:
Unlocking real value means helping clients grow their businesses, solidify their brands and meet their strategic objectives.
On the consulting side of the business, our mission is to help clients navigate today's market landscape and regulatory environment by bringing efficiency and innovation to their business structures, offerings and practices. Services are offered along three distinct, but complementary lines:
On the executive recruiting side of the business, we understand how important it is that clients have the right people in place. We also understand the importance of the cultural fit between employers and employees.
By utilizing a propriety scoring system in our vetting process, we increase the odds that we can bring you qualified candidates the first time, thereby saving you time and money.
Learn more about our executive recruiting services and see the list of our current searches.
We invite you to explore this Website and to contact us to see how you and AK Advisory Partners can work together to unlock real value in your financial services business.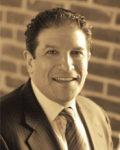 "Our core mission at AK Advisory Partners is to collaborate with clients to develop and implement strategies to unlock real value in their businesses. Our principles are clear: open communication, full transparency and an uncompromising dedication to surpassing client expectations."
Andrew Klausner
Founder and Principal

Is Your Brand Still Relevant? To receive your complementary copy of our new White Paper, please enter your email address below.