Change. Resiliency. Two words – two concepts – that come together as hallmarks of today's financial services market and your everyday business dealings.
To keep a competitive yet profitable edge as service providers and long-term partners with your clients, it is important for you to understand rapidly changing industry trends and respond with prudent, flexible and practical strategies. We consult to:
AK Advisory Partners understands today's challenges and the issues you face. Our mission is to help you navigate today's market landscape and regulatory environment by bringing efficiency and innovation to your business structures, offerings and practices. Unlocking real value means helping clients grow their businesses, solidify their brands and meet their strategic objectives.
The services offered through AK Advisory Partners address the challenges and uncertainties faced in today's environment and help take your business in a positive direction. These services are offered along three distinct, but complementary lines:
The practical guidance that we give on business strategy and structure is complemented by the training we offer to motivate and enhance group and individual performance. When you need a guest speaker, we stand ready with presentations on a variety of topics.
We invite you to explore this Website and Contact us to see how you and AK Advisory Partners can work together to unlock real value in your financial services business.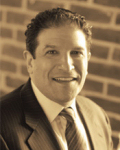 "Our core mission at AK Advisory Partners is to collaborate with clients to develop and implement strategies to unlock real value in their businesses. Our principles are clear: open communication, full transparency and an uncompromising dedication to surpassing client expectations."
Andrew Klausner
Founder and Principal

Is Your Brand Still Relevant? To receive your complementary copy of our new White Paper, please enter your email address below.